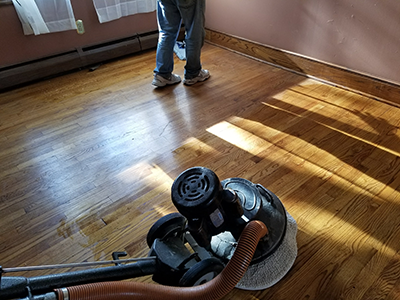 All American Carpet & Upholstery Care provides hardwood floor cleaning which focuses on making your floor look brand new again! We provide a protective finish while we use a cleaning solution that provides a great shine. Our professionals are highly trained and use the best equipment for hardwood floor cleaning.
Wood floors that are not cleaned regularly can end up with deeply embedded dirt, allergens and toxins. This can not be removed by simple mopping and vacuuming. That is why it is important to let properly equipped professionals help bring your hardwood floors back to life!
Hardwood Floor Cleaning – Montgomery & Bucks County, PA
Unfortunately we do not offer sanding or refinishing of wood floors.
For more information about our hardwood cleaning services contact us today!