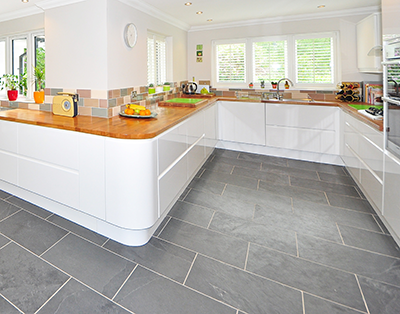 Tile and Grout floor cleaning at All American Carpet & Upholstery Care is done by professionals with years of experience. We make sure the job is done with care and we will remove any personal items before we start to ensure nothing is damaged.
Installation of tile is becoming a more popular choice for both homes and businesses alike. It has a great look and is very durable. While at first it looks great, if not kept up with, it can become a headache. The grout lines can become dirty overtime by dirt, absorbing water and detergents from cleaning products.
Tile and Grout Floor Cleaning – Montgomery & Bucks County, PA
All American Carpet uses special equipment to clean the tile and grout lines that provides excellent results. Without the proper equipment, the tile will continue to build up with residue. We use the best products from professional suppliers that will provide the best results.
For more information about our tile & grout floor cleaning services contact us today!